Funding for Rural Recovery Advisors
ETSI-BC is pleased to announce the Southern Interior Rural Business and Community Recovery (RBCR) program. With financial support from the Province of BC, ETSI-BC will be providing up to $1.5 million in grant funding to support rural communities and their business support organizations as they take on the challenging task of assisting with COVID-19 economic recovery.
With this new funding, rural communities in the Southern Interior of BC with populations under 25,000, and non-profit business support organizations serving those communities, can access funding to create up to 20 new Community and/or Business Recovery Advisor positions. These new positions will enhance local capacity to create and implement community economic recovery plans, support local businesses, and create new opportunities for growth.
Tasks that Community Recovery Advisors may undertake in rural communities include:
Economic development planning
Community-based research and analysis
Sector development and economic diversification initiatives
Community marketing and promotion
Business investment and attraction
Tasks that Business Recovery Advisors may undertake in rural communities include:
Business outreach and advisory, referrals, and assistance in finding other funding
Business recovery planning, including cashflow forecasting, coaching
Business market research, analysis, marketing, and promotion
Financial coaching, restructuring options, capital requirement planning, and referrals
Eligibility and How to Apply
Eligible applicants for RBCR funding include local, municipal, regional, and First Nation governments, economic development organizations, and non-profit business support organizations serving the Southern Interior region. Funding is available for up to 20 full-time and/or part-time advisors in the region. Eligible applicants will receive up to 100% of eligible costs to a maximum of $75,000 per position.
Eligible Communities
Communities with less than 25,000 in population in the following Regional Districts or the business support organizations serving these communities are eligible to apply:
Central Kootenay
Central Okanagan
Columbia Shuswap
East Kootenay
Fraser Valley
Kootenay Boundary
North Okanagan
Okanagan Similkameen
Thompson Nicola
Eligible applicants for funding ("host organizations") include:
Local governments (municipalities and regional districts) serving rural communities and their associated economic development organizations
Indigenous communities and their associated economic development organizations
Non-Profit Business Support organizations serving the region, such as:

Chambers of Commerce
Community Futures
Women's Enterprise Centre
Industry Associations
Applications to the RBCR program will be accepted starting Monday, February 22, 2021. The deadline for the first intake of applications is 4:00 pm PST, Friday, March 19, 2021, with funding announcements expected by March 31. A second application intake may be offered in Spring 2021.
Application Form: Please send your contact information to Mary Beadman, Program Administrator, mbeadman@sidit-bc.ca and let us know what you have in mind and she will refer you to the appropriate ETSI-BC Business & Economic Development Consultant to help you determine eligibility. They will forward to you the application form. If you have any questions, you are welcome to call (236) 420-3680 ext. 0.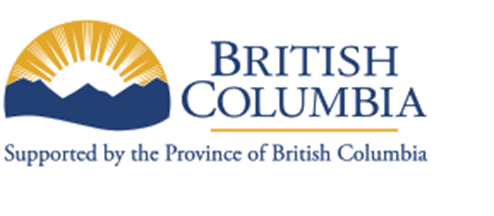 We'd love to hear from you!
201 - 460 Doyle Ave, Kelowna, BC V1Y 0C2
Phone: 236-420-3680 ext. 0
info@etsi-bc.ca