Here are some regional success stories to inspire your next economic development project.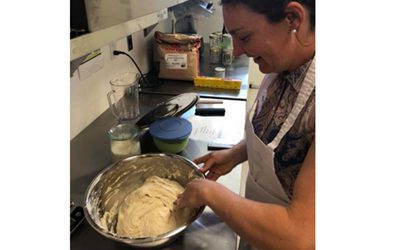 Farm Kitchen, a community space in Cranbrook, offers a large commercial kitchen that is rentable by area entrepreneurs, community groups and non-profit organizations. At Farm Kitchen, food based businesses can access the space and equipment they need—from a six-range gas burner to dry storage—to develop, operate and grow successful food-based businesses. Launched by the Community Connections Society of Southeast BC, with a $25,000 grant from ETSI-BC, the Farm Kitchen has been utilized by 19 entrepreneurs to-date.
read more
We'd love to hear from you!
201 - 460 Doyle Ave, Kelowna, BC V1Y 0C2
Phone: 236-420-3680 ext. 0
info@etsi-bc.ca