Small Scale Abattoir in the Columbia Valley Makes a Big Impact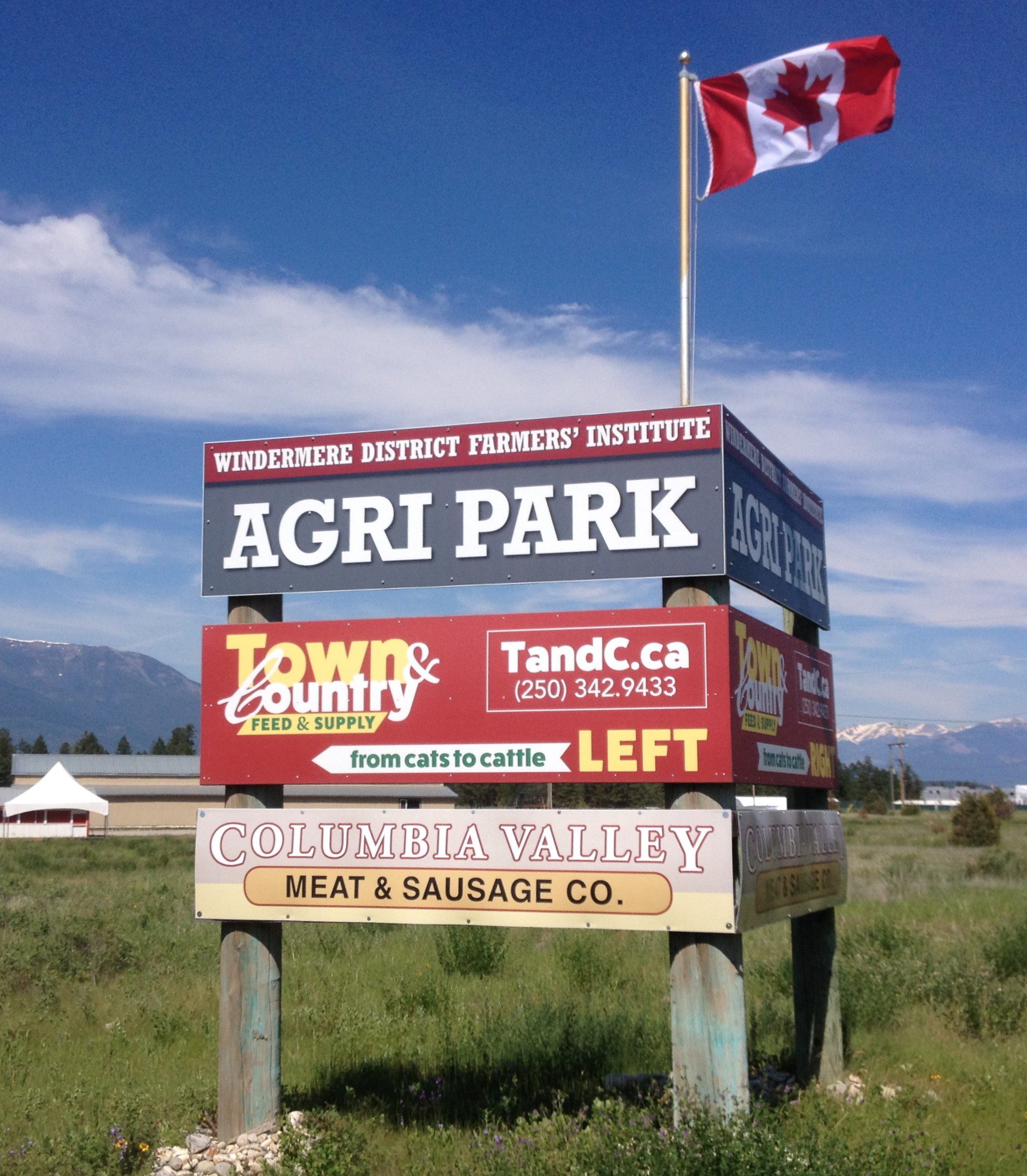 If you are a chef or restaurant owner in the Columbia Valley, your meat supply chain may have looked vastly different prior to 2017 than it does today. You most likely purchased beef, pork, and lamb from grocery chain suppliers or large-scale wholesalers, and finding locally-raised, grass-fed organic meat was nearly impossible. Now, those who value humane livestock handling and local, quality products are in luck. 
Enter the Columbia Valley Abattoir, a small-scale slaughterhouse catering to many valley businesses, located in Invermere, BC. Run by long-time Invermere groceries merchant Grant Kelly of Grant's Foods, the project was a vision of the Windermere District Farmers Institute and Livestock Association (WDFI). The WDFI, incorporated in 1914, represents the interest of the agricultural community from Canal Flats to Golden.
The licensed facility enables locally produced livestock to be legally inspected and butchered humanely. This directly addresses regional priorities such as food safety and security and agricultural values for land, both important considerations for the Economic Trust of the Southern Interior (ETSI-BC).
"Being able to buy meat locally helps the whole economy," says WDFI project coordinator Hedi Trescher. "People really embraced that part; selling directly cuts out the middleman, and both the producers and the consumers get the benefit of that. It has also really deepened the sense of community."
Fresh choices help businesses connect and thrive
Local chefs connect with ranchers, who bring their livestock to Kelly and his team for slaughter, cut, and packaging. This local supply chain process allows meat to be easily transported and stocked by chefs and has changed the way many local restaurants and hotels do business in the area. With patrons ranging from a small highway-side mom-and-pop food truck to the Fairmont Hotel — and many pizza parlors and bustling cafes in between — fresh local meat is available throughout the region, enhancing palettes and bringing big flavour.
To get the WDFI project off the ground, Trescher first helped put together a solid action plan, including reviewing zoning and feasibility. In 2016, after years of efforts securing approvals and reconfirming funding, including a $25,000 grant from ETSI-BC, project construction — emphasizing the use of local trades — began.
"Our main challenge was zoning, followed by funding," says Trescher. "While private donations and the WDFI paid for the majority of the project, additional funds from contributors (like ETSI-BC) also helped get the abattoir built. Then it was just a matter of finding an operator, which is where Grant came in. Fast forward to today and the positive effect that this business has had on other businesses in the community is wonderful."
The facility's need for contract and part-time workers has created substantial opportunities in the area: Kelly estimates he's paid out over $100,000 in labour over the past four years. Business has been booming according to Kelly, who says they've steadily grown since starting operation, doubling their sales in 2020. But expanding the job market isn't the only way that the Columbia Valley Abattoir has contributed economically; its emphasis on developing strategic partnerships and its effect on certain sectors has been especially palpable.
Farm-to-table outlook strengthens local food security and economy
Hospitality and tourism, both important industries in the region, have long been leaning towards fresh, local, hormone-free products; however, sourcing in the region was difficult and costly prior to the abattoir's construction. Stricter meat processing regulations were enforced beginning in 2004, changing the landscape of historical livestock processing in the valley. With the closest licensed facility almost 150 kms away, stress and costs were high for farmers and ranchers forced to travel long distances. During nearly 15 years without a local abattoir, many small producers went out of business, and the availability of local meat dwindled for regional restaurant owners.
While the project faced some challenges at first, including community members expressing concern about traffic, noise, and smell, WDFI soon demonstrated that the 1,696 square foot facility would not come with any of the downfalls often associated with larger-scale operations. It's been successfully operating quietly and efficiently since 2017, and been a boon for the communities it serves.
In addition to the economic benefits of the project, locally producing meat cuts down on excessive transport costs and therefore reduces the meat industry's carbon footprint. Those involved hope that the revitalization of this part of the local agricultural sector will also correlate to increased pride and educational and career opportunities for young people in the region.
Chefs and restaurant patrons certainly appreciate the Columbia Valley Abattoir, as its existence has not only enhanced the local economy, but also made local food much more accessible (and delicious) for everyone.