Creston's Investment Co-op Links Local Investors with Local Opportunities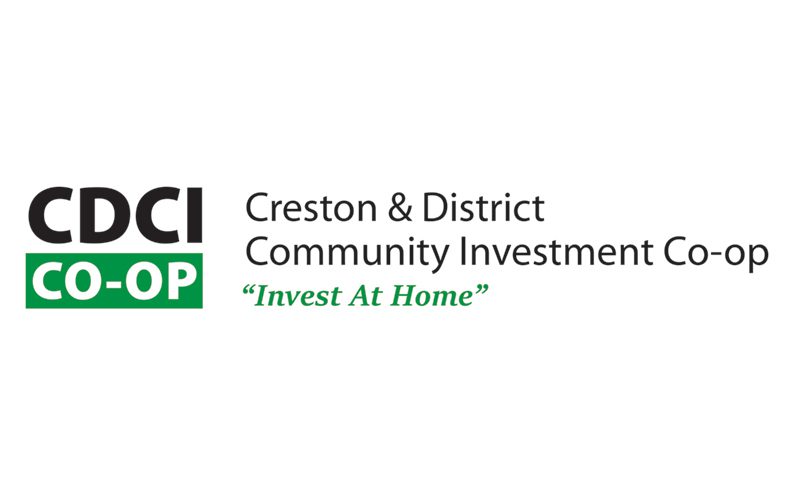 Businesses get a financial boost from community members.
What do butter tarts and French baguettes have in common with mountain bikes and scooters? In Creston and area, people can enjoy these products thanks to a couple of businesses that have flourished with help from loans from the Creston & District Community Investment Co-op.  
Small businesses are often challenged with access to financing, and typically when they need it most. However, all money is not the same and with local businesses in mind, the Kootenay Employment Services Society launched the Creston & District Community Investment Co-op.  A $25,000 grant from ETSI-BC (formerly Southern Interior Development Trust – SIDIT) enabled a staff member of the Kootenay Employment Services Society (KES) to take the time to research other community co-ops and determine how to adapt those findings to Creston.   
"There was nothing in British Columbia for us to model it on," says Hutchinson. "So, we needed to do a lot of groundwork." Some community co-ops were running in Nova Scotia, for example, but regulations were different there. "We could use them as a sort of general model," but adjustments had to be made. 
The Co-op provides loans to help businesses start up, expand or transition to new owners.  The money that funds these loans comes from local community members—about 100 people in total as of 2021—who purchase a membership and then can purchase "investment shares."  
Using the money raised from these shares, the Investment Co-op offers business loans at competitive interest rates to businesses around the region, from Yahk to Riondel. For smaller loans, a committee decides if an applying business merits a loan. For larger ones, the entire membership makes the decision. Interest rates are similar to those of other financial institutions, "which we decided on day one was important," Hutchinson says, as they did not want the Investment Co-op to undercut and harm other local lenders. 
The resulting income earned from these loans is paid to investors as dividends.  To date, more than a dozen businesses have contacted the Creston and District Community Investment Co-op—to get loans or simply advice.  Loan recipients get the financial support they need to start up, grow or sell the business, which creates and maintains local employment. The success of the community investment co-op has also inspired the launch of other similar models in the Southern Interior. 
Positive outcomes like these reflect the Investment Co-op goals to help businesses start up, expand or transition to new owners. And the money for these loans comes from Creston and area community members. Rather than investing in far-off stocks and companies, they can support opportunities right here at home.  
Locals supporting locals 
"The first loan that we ever made was to a young man in Crawford Bay who was a baker," says Investment Co-op President Ted Hutchinson. With the loan, the baker bought, renovated, and equipped an old trailer to establish Red's Bread & Bakery. Since then, the business "has been a tremendous success."  
When a couple came to Creston with hopes of operating a bicycle store, they used an Investment Co-op loan to purchase a similar existing business: Summit Cycles & Sports. Hutchinson says, "We were able to help the young folks come in and buy the business from the retiree." 
Independent from KES, the Investment Co-op has aided a dozen businesses—some with loans ranging from $10,000 to $200,000, and others simply with business advice. So far, over 100 people have become Investment Co-op members. These members can then purchase "investment shares," which they can include in their RRSPs.  
All-around rewards 
Creston Investment Co-op clients get the financial support they need—and more. When the Investment Co-op provides a loan, it spreads the news to its members. "They have a vested interest in seeing that business succeed," Hutchinson says. "They're not only members of the proposed business, usually, but also ambassadors of it." 
The overall economy feels the impact. "Creston's a small town, and there was a time you could stand on main street and every other store was vacant." Now, "It's filling in. We're not the major provider of the economic stimulus that we have, but we have played a small role." In turn, these businesses create employment.  
It's this sense of contribution and satisfaction that is important to Investment Co-op members—often even more so than the dividends they receive. "Every time that we go by a business that we've helped expand or become more successful or transition—or whatever the reason—it feels good. And I think there's that social reward aspect that supersedes an economic benefit." 
The pandemic has put a hitch in the works—for some. Summit Cycles & Sports has benefited from the increased demand for bicycles, "So they're a COVID success story," Hutchinson says. Others took up on the Investment Co-op's option to take a "payment vacation" early in the pandemic. As for the Investment Co-op itself, it has seen a decrease in loan applications. "There's never been a scarier time to open a new business." 
When entrepreneurs are ready again, though, the Investment Co-op will be there. It has even had impact beyond its own area; after the KES staff member set up Creston's Investment Co-op, "He took it on the road," says Hutchinson, and helped set up more. For example, there is now an investment co-op in the West Kootenay Boundary region and another in the East Kootenay Columbia. He even wrote a 320-page how-to guide.  
It's all about locals helping locals. "It's a sense of gathering together at a grassroots level and making an impact. And that's satisfying to a lot of our members."